---
Dewitt Canyon Photos
---
It is extremely difficult and strenuous to hike Dewitt Canyon. The fenced debris basin blocks the entrance. The creek bottom is clogged with brush and fallen trees. The old road into the canyon, where it hasn't been washed away or hidden by landslides, is covered with tall, thick brush. If you hike on an animal trail, ticks seem to be on every bush waiting to grab you (at least when I was there). This was my first and last hike into Dewitt Canyon.

The slopes above the canyon can be quite spectacular. The sun was low on the day I took the photos (12/31/2008) so there were a lot of shadows. I had to brighten up almost all the pictures.
---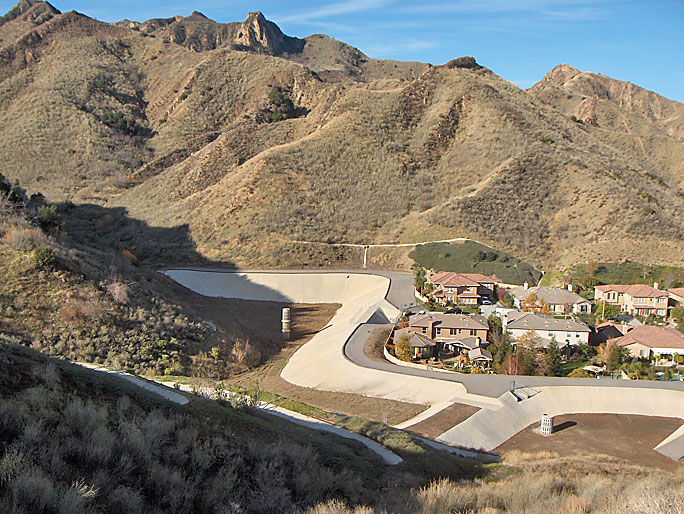 This is the end of Dewitt Canyon (view west) looking at the debris basin. To the right (north) is the end of Greensbrier Road and the Southern Oaks tract of Stevenson Ranch. Here is where I circled around the debris basin fence into the canyon.
---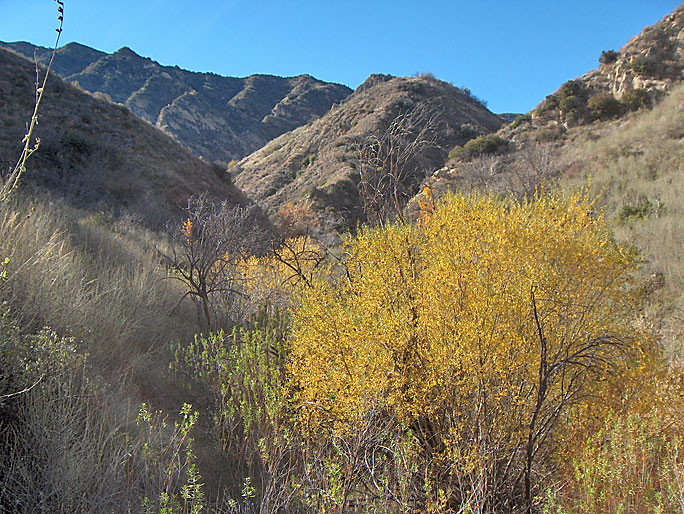 Starting up the canyon looking south. The hill in the middle separates the east and west forks of the canyon. The brush already looks thick.
---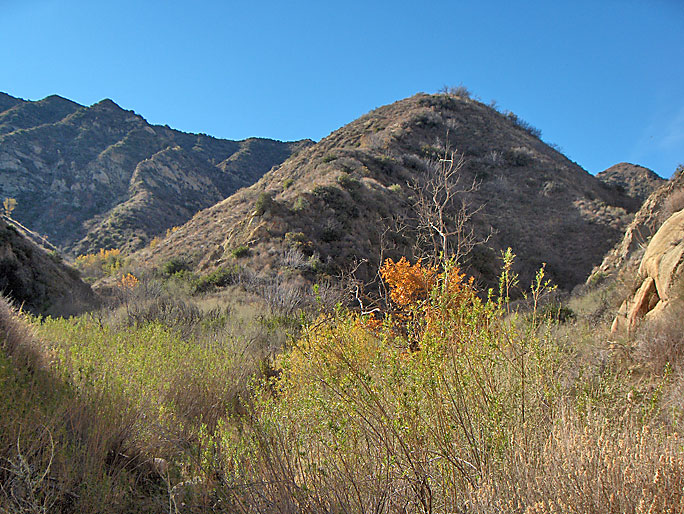 Closer to the split of the east and west forks of the canyon. There are suppose to be three old wells up the east (left in this photo) fork and four up the west fork.
---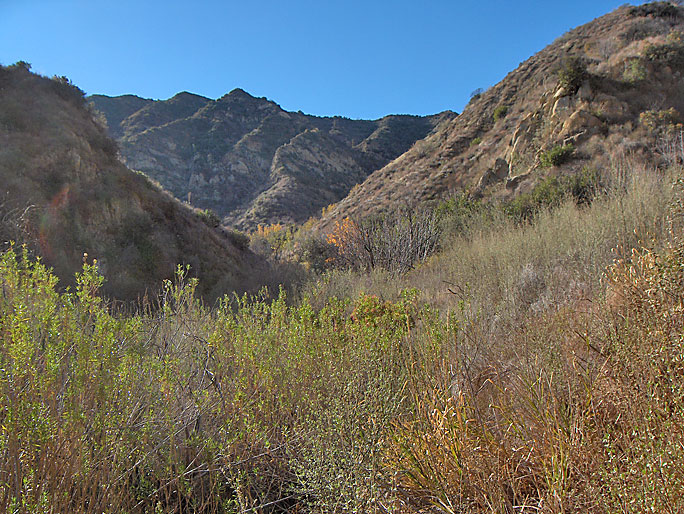 I'm going up the east fork first. It doesn't look easy.
---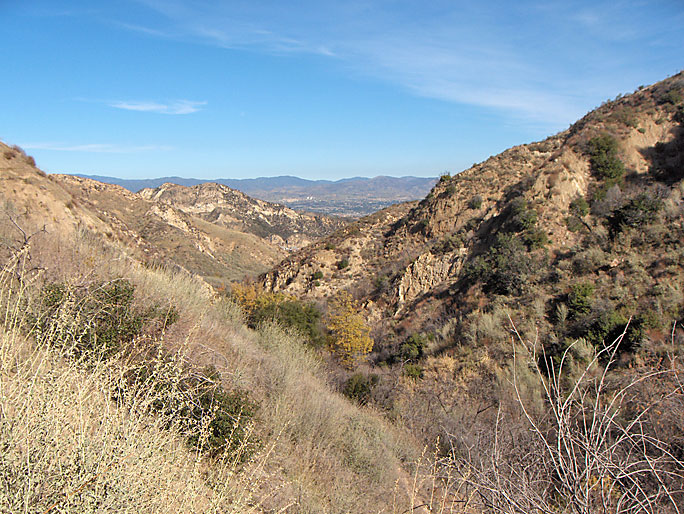 Looking north from further up the east fork. I needed to get above the creek bed to get my bearings.
---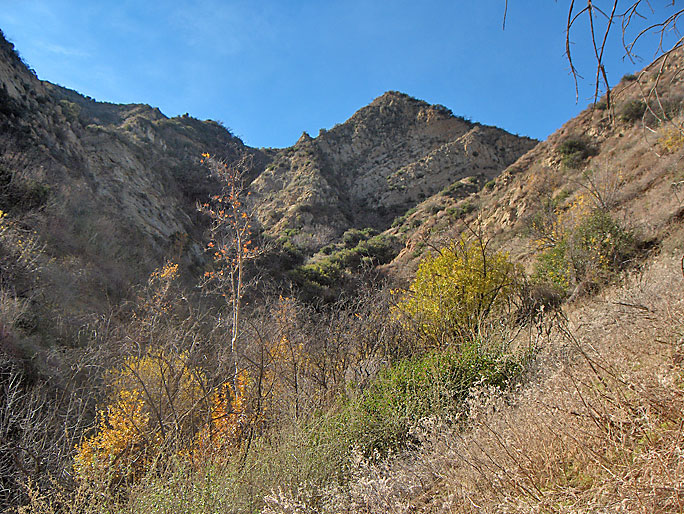 Looking south up the east fork toward its end. I don't need to go much further south then here.
---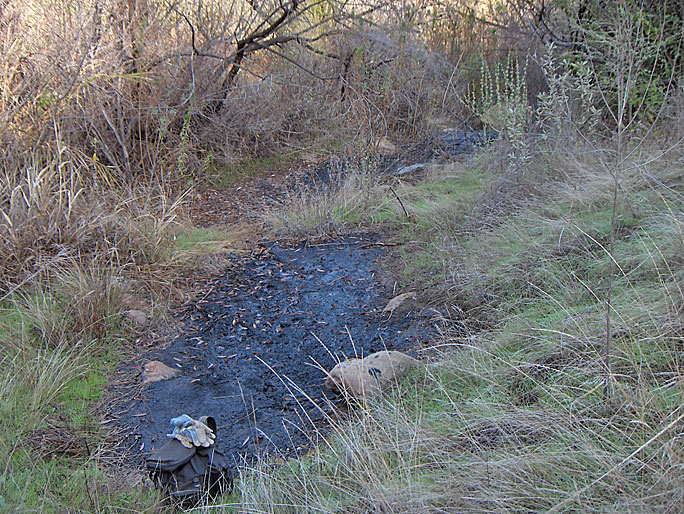 The east fork contains some oil seeps
---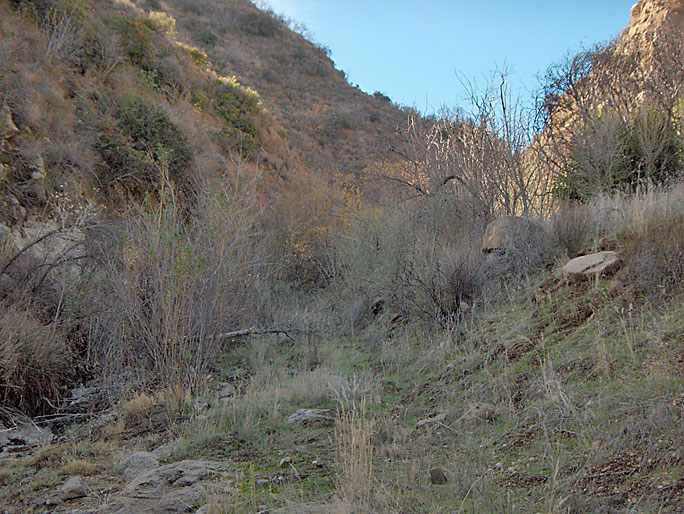 I returned down the east fork and started up the west fork. It doesn't look too bad here. Unfortunately for me, hiking the west fork was harder than the east fork.
---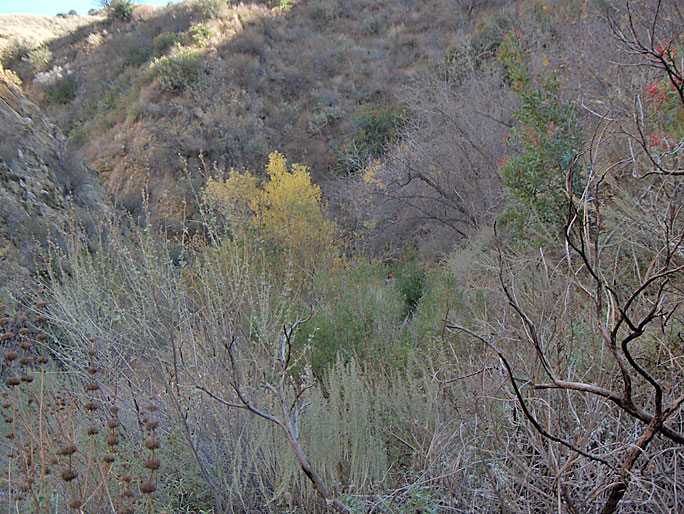 West fork
---
The west fork has some nice views of the Pico Anticline. The north flank beds are almost vertical here.
---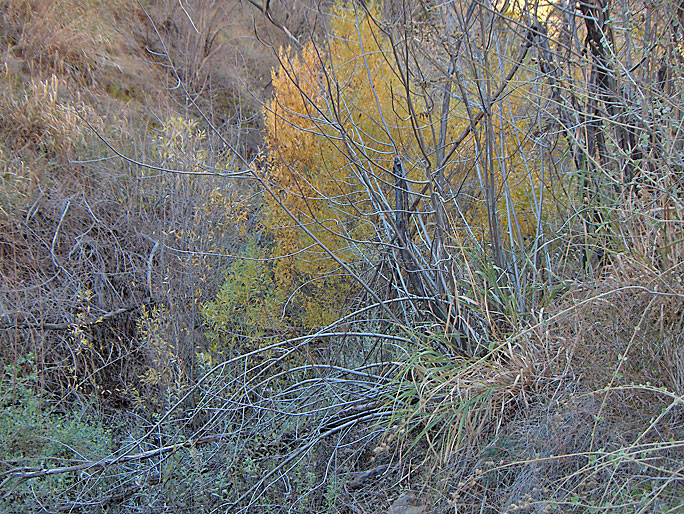 The brush is very heavy in the creek bed and on the road when I can find it
---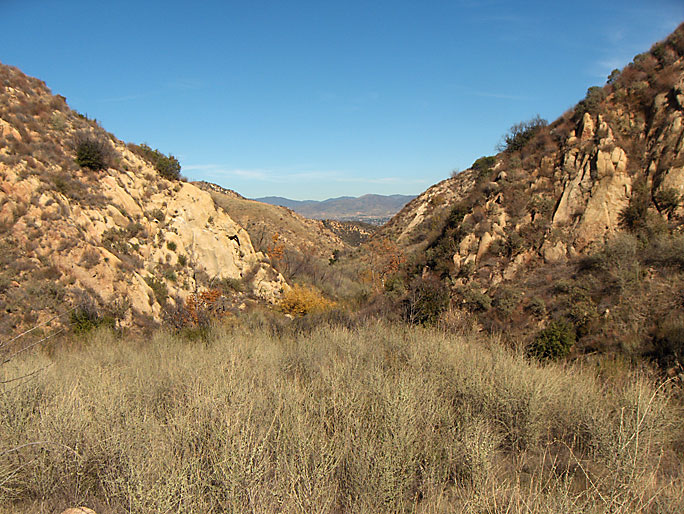 This is about as far into the west fork as I went. This view is toward the north. The flat area in foreground is actually the site of Moore 1, spudded in 1896 or 97. There are a couple of pipes and an old smokestack around here.
---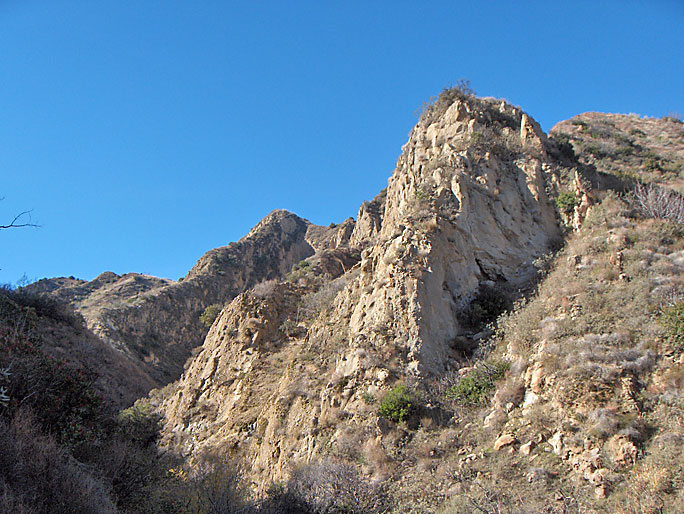 I returned via the ridge between the two forks because I didn't want to hike through the thick brush of the west fork again. There are good views of the exposures of the Pico Anticline from this ridge.
---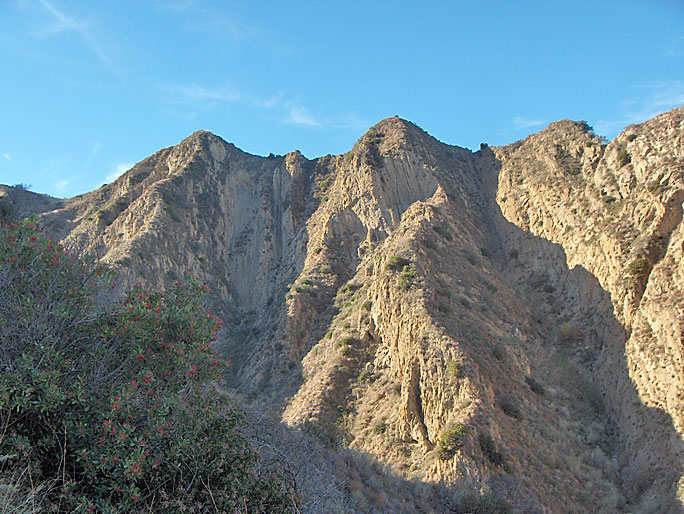 Another view of the west side of the west fork showing the nearly vertical beds of the Pico Anticline (north flank)
---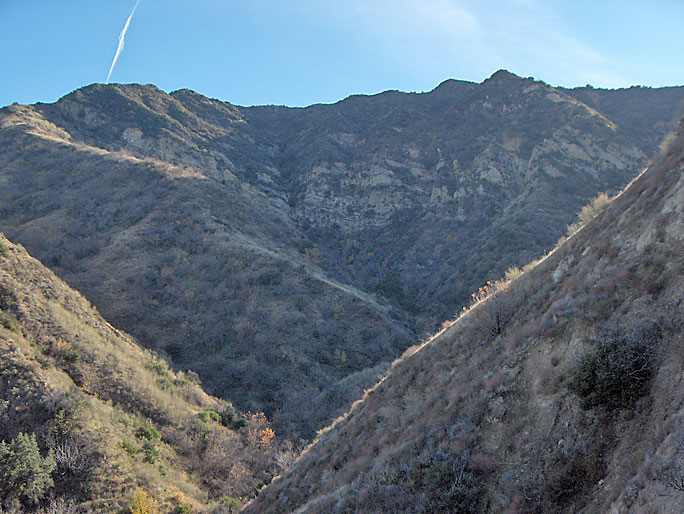 Here is a view of the east fork from the hill between the two forks
---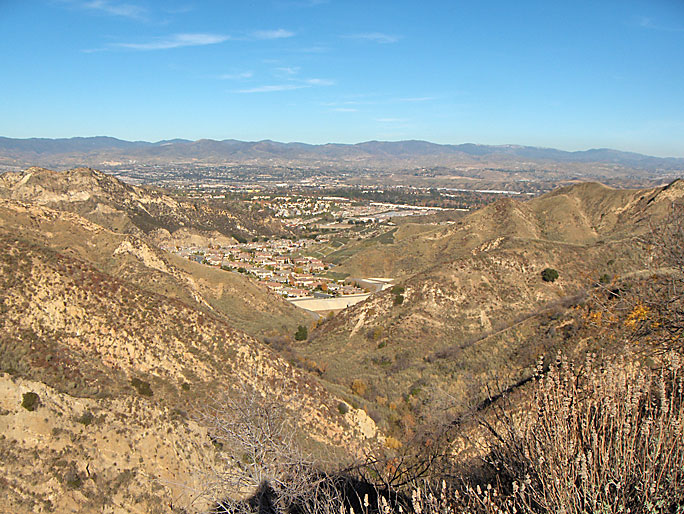 Nearing the end of the hill between the forks, I could see the housing tract in the distance (view north)
---