---
East Canyon Photos
---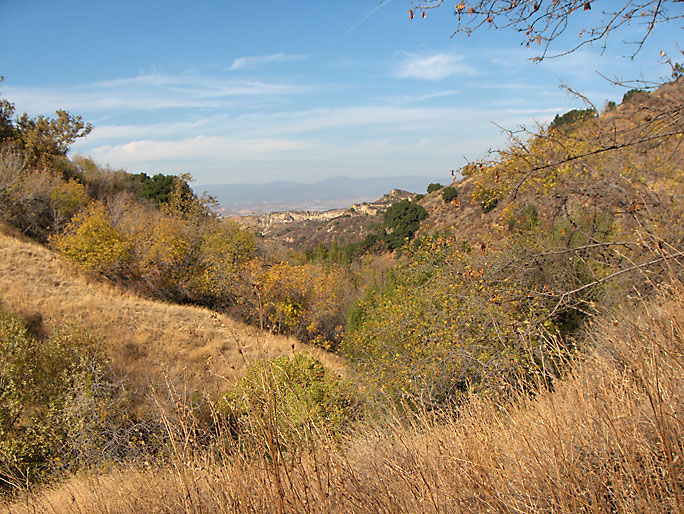 Here is a view looking north down East Canyon
---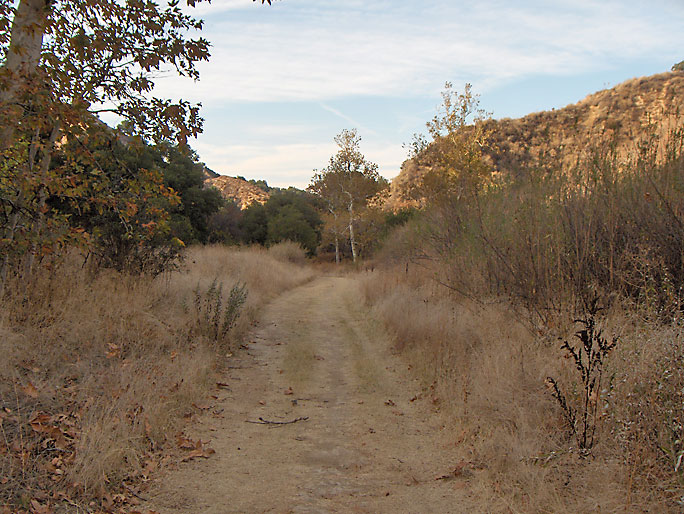 Looking north down the road
---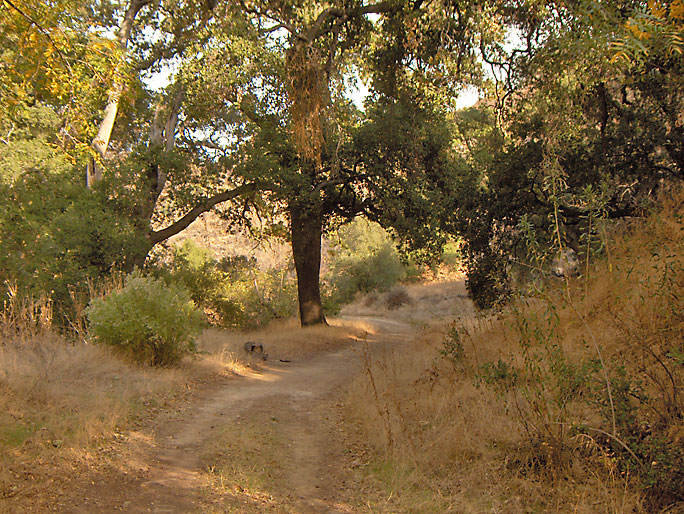 The hike into East Canyon is pleasant with lots of shade. Soon, however, it starts to winds up the canyon floor and eventually joins the Weldon Parkway after an elevation gain of about 800 feet. The road to the top was completed in 1933.
---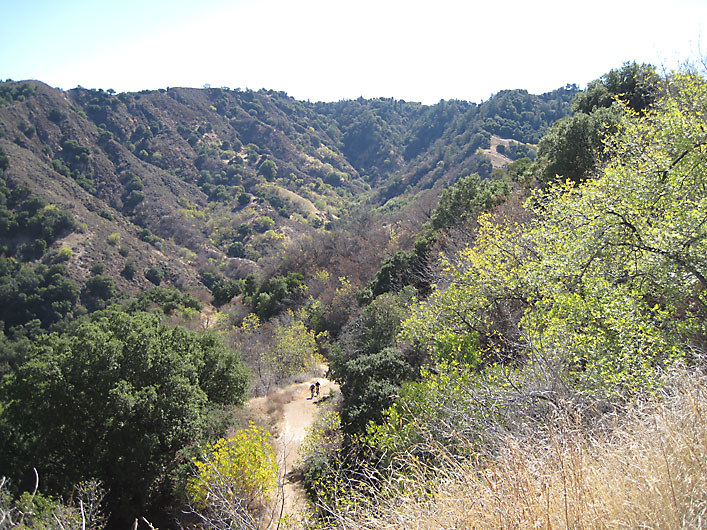 Hikers and bikers are plentiful on the road
---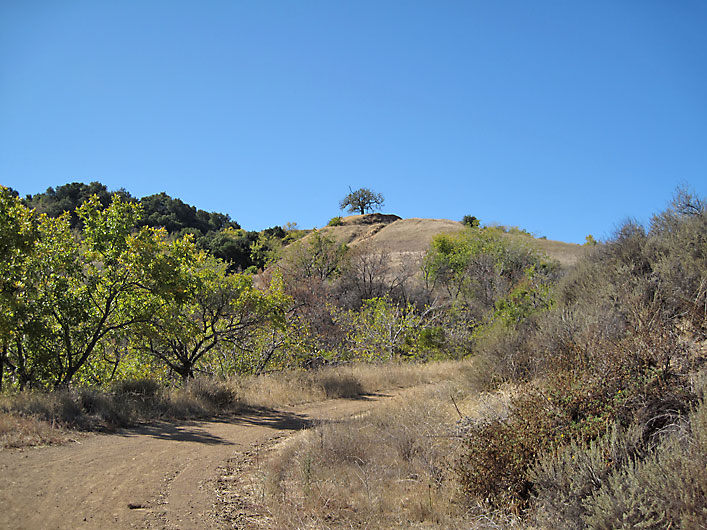 Single oak near the top
---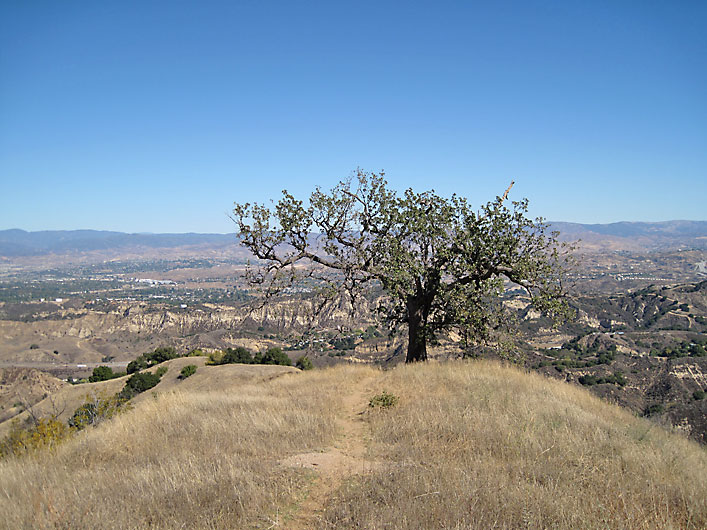 The oak provides a nice place to rest with nice views of the Pico Anticline to the west. The flat area below the oak was the site of the San Marino Oil Company Number 1 oil well drilled and abandoned in 1964. (It is considered a Rice Canyon well because it's on the Rice Canyon side of the ridge.)
---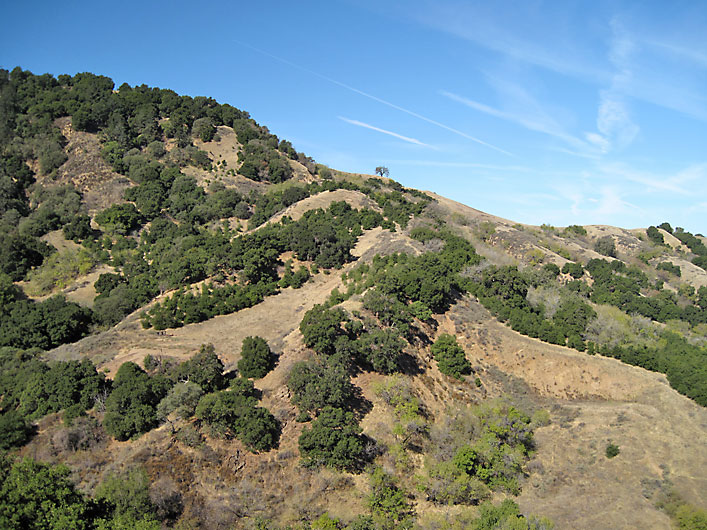 You can see the oak far in the distance looking west from inside the canyon
---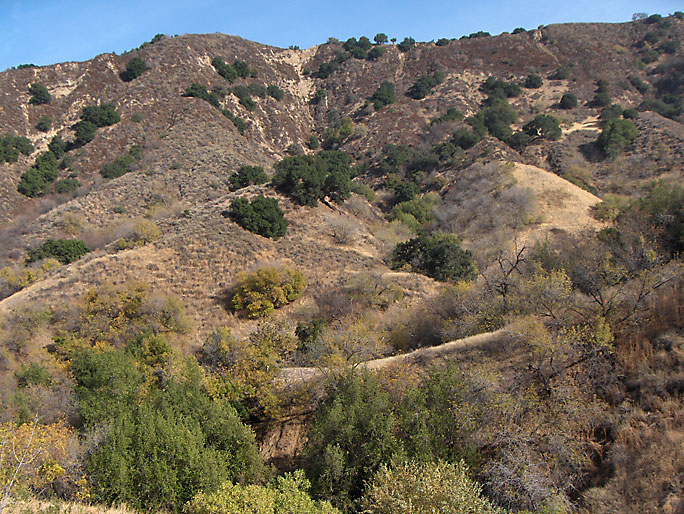 View looking east. The Mendota well site is in the bottom left-center of the photo. The brush blocks the view of the actual site.
---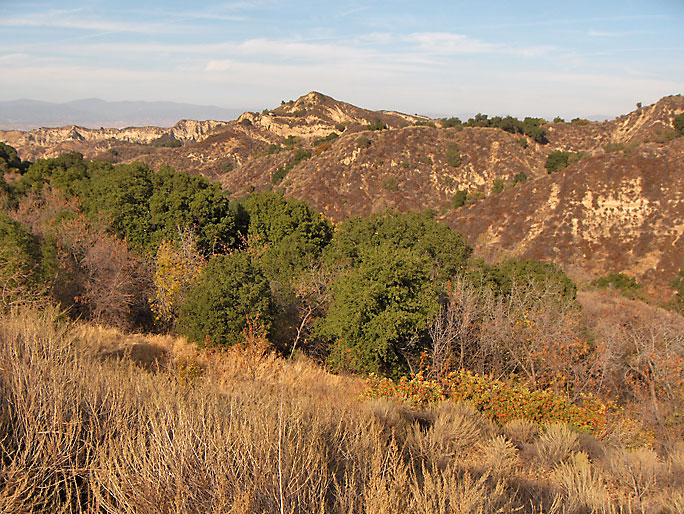 Another view of the canyon looking east
---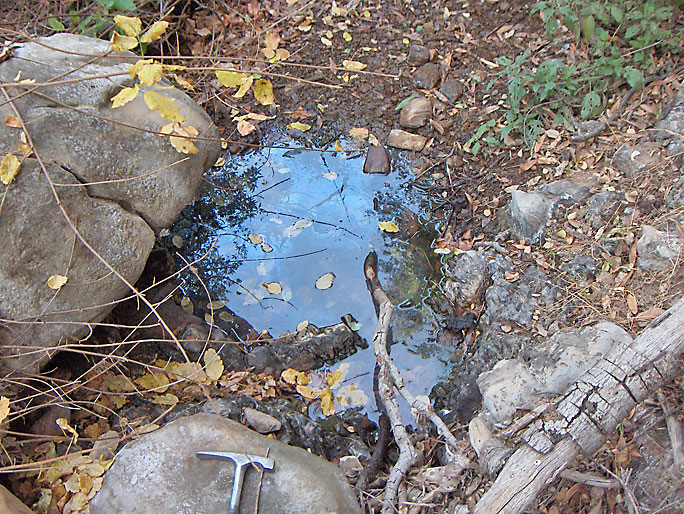 There are some pools in the upper part of East Canyon. This one seems to have a little oil on the surface.
---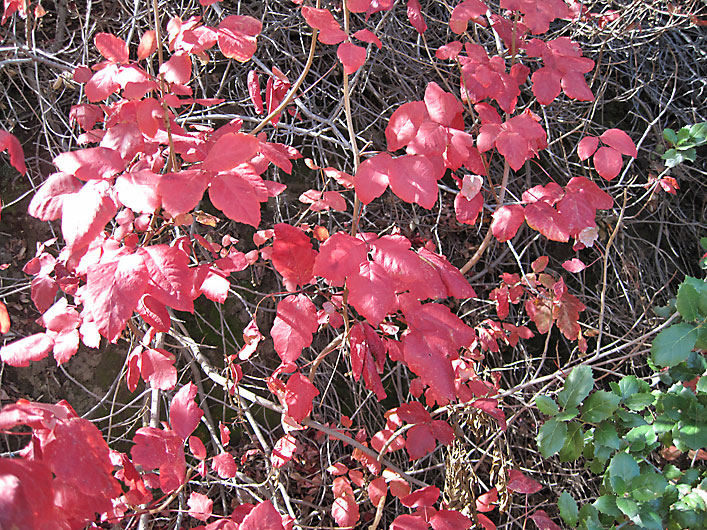 Poison oak is common in the canyon bottom
---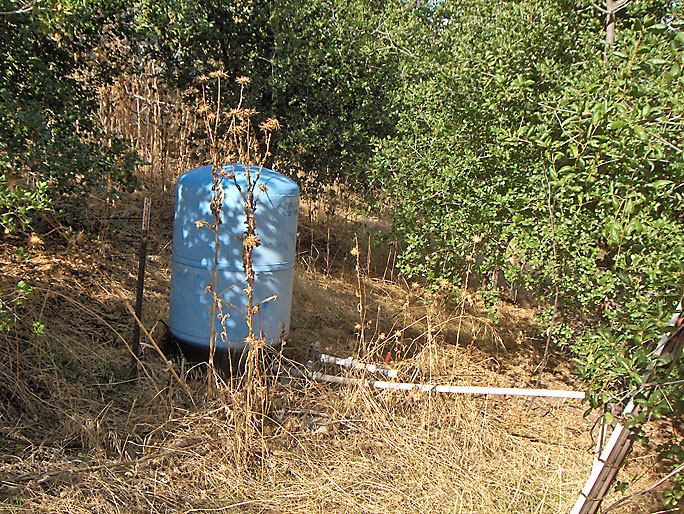 In the area of the Occidental oil well, there is an extensive system (hundreds of feet) of PVC pipes for sprinklers. There is also a few tanks, including this one. There are many young oak trees that were being watered. These oaks were going to be used to replace oaks that were removed because of a planned landfill in either Towsley or Elsmere Canyon. Since the landfill never happened, the sprinkler system was abandoned. (At least this is what an MRCA ranger told me.)
---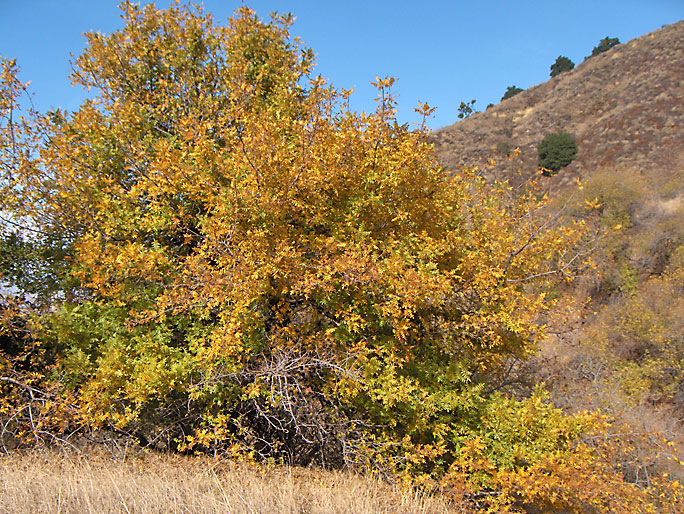 Walnut tree
---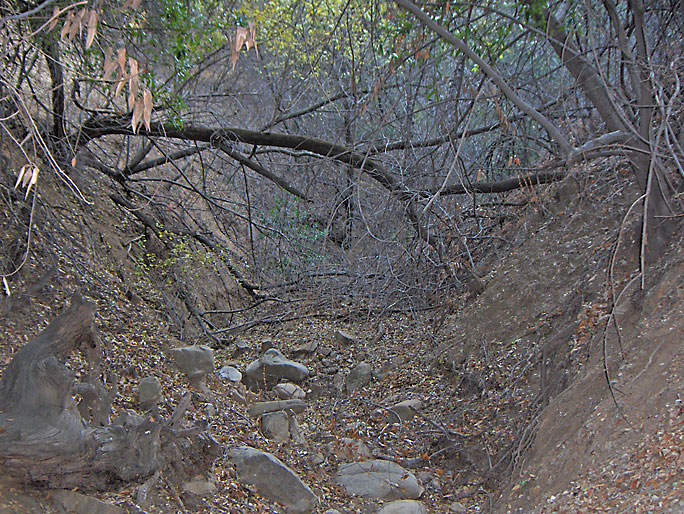 Deep up the canyon
---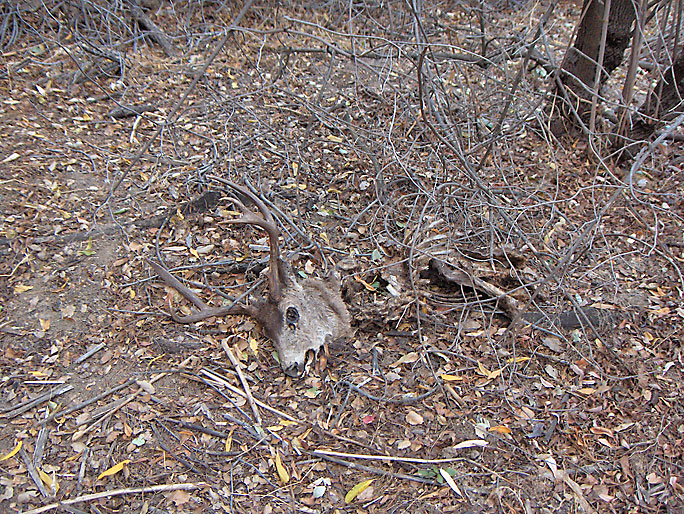 I smelled this before I saw it. My first thought was that if it was killed by an animal, then that animal must have been a mountain lion, a nice thought since I was hiking alone.
---
Alligator lizard on road out of East/Rice Canyon
---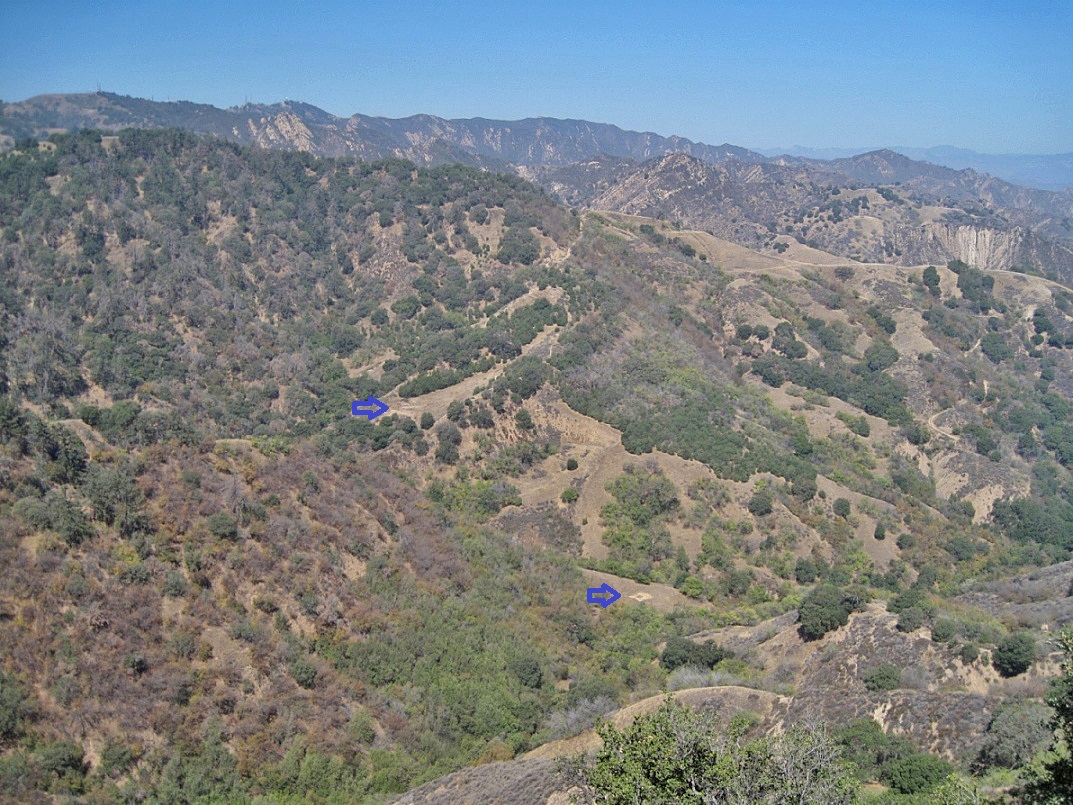 This view is toward the west on the Newhall Pass trail or the Weldon Canyon Mtwy road. East Canyon is below and the East Canyon trail is visible in the distance. Visible next to the blue arrow in the lower right center is the light colored square of the Mendota 1 (1943) well site. Also barely visible is the Occidental Petroleum 1 (1899) well site next to the the other arrow.
---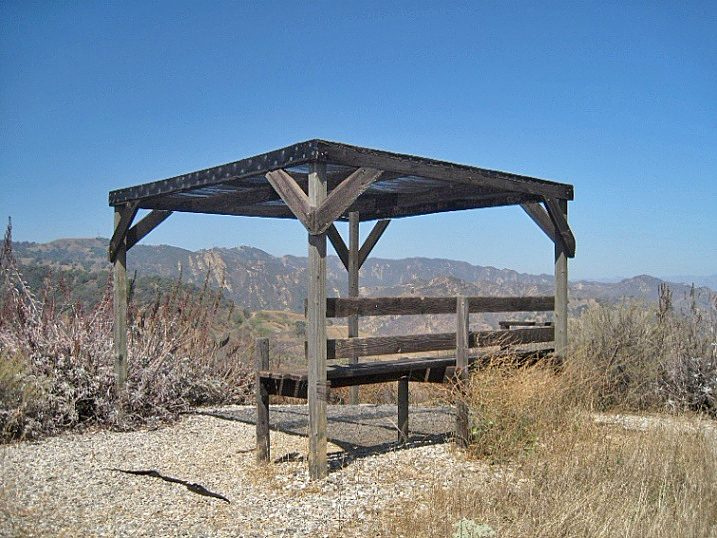 This shaded bench is on the Newhall Pass trail (or the Weldon Canyon Mtwy road). It is apparently a rest stop on this trail and has a nice view towards the west over East Canyon.
---